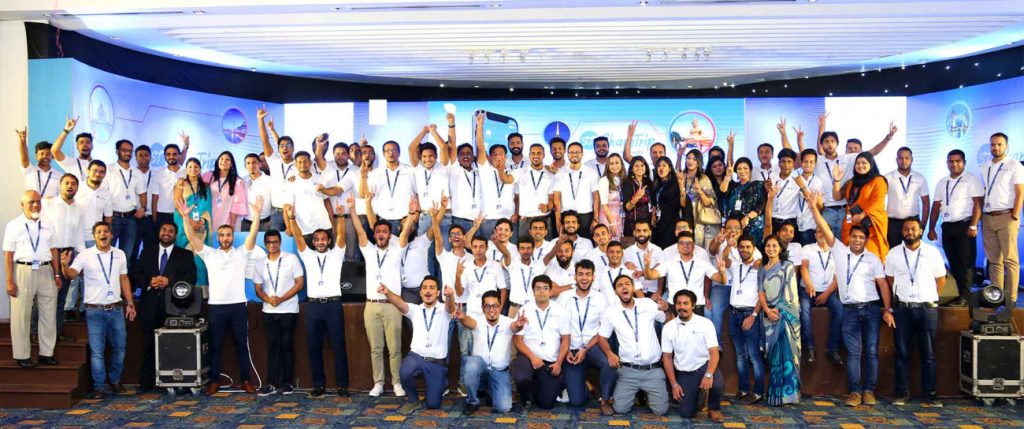 Bangladesh's travel industry has been at the forefront of digital transformation to revolutionize itself from offline to complete online. ShareTrip is the country's 1st and leading online travel platform that provides end-to-end travel solutions and experiences. Founded in 2014, with the name TBBD Limited, we served thousands of happy travellers over the years before we rebranded ourselves as ShareTrip in the year 2019. Through the ShareTrip App and website, travellers can confirm bookings in a split second and an entire trip can be planned with a few taps of the finger. More than 165 employees are putting their best effort into ensuring the most seamless travel solution for our clients.
We have onboarded all operating airlines from Bangladesh, hotels covering all the regions of Bangladesh, & not to mention more than 1 million outbound travel services, along with all the GDS as our travel partners to ensure a hassle-free traveling experience. We now have specialized experts for visa processing, flights & hotels booking, and holiday packages and serve individuals, families, groups, and organizations of all sizes.
Not catering only for the direct customers, we have also developed platforms to cater for the offline agents of the country, making their online journey start with ShareTrip. ShareTrip is also working with the Government's A2i initiative, onboarding Digital Centers on their platform and fostering the transformation of digital services to the remote corners of Bangladesh.
Our mission is to provide user-friendly and cost-saving travel services no matter where you travel. With the dedicated in-house tech team, we incorporate AI and machine learning technology to make the app adaptive to the ever-changing dynamism of the travel industry. With a responsive and fluid app experience, ShareTrip remains one step ahead in the industry to provide the best-in-class services to its users.
ShareTrip is determined to break boundaries and establish bridges to make travelling more affordable, accessible and convenient for all. Thus becoming the country's most sought-after OTA, aspiring to set a benchmark in the global arena of the travel industry.